It's never easy to earn money with an Instagram account. How can you make it more attractive to brands? How can you monetize your audience?
In this article, we'll show you some tools and ideas to help you increase your potential revenue on Instagram.
GET MORE QUALITY FOLLOWERS: Kicksta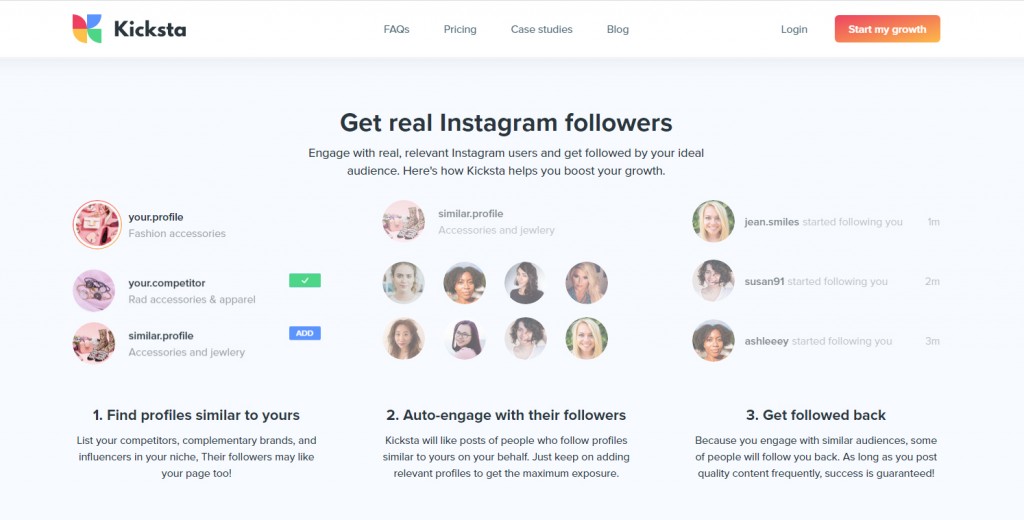 More quality followers = easier to get brands sponsorships and higher fee! The first way to grow your revenue is obviously to increase your Instagram reach so that you'll be more likely to get partnership opportunities from brands. And by more followers I mean REAL followers: brands know how to spot fake followers, so you'll need to get real people to follow you.
If you're struggling to get more quality followers on Instagram, there is a nice tool that will give you a major boost: Kicksta.
It's using a cutting-edge artificial intelligence technology to get you pure organic growth: no spam, no fake followers, no bots.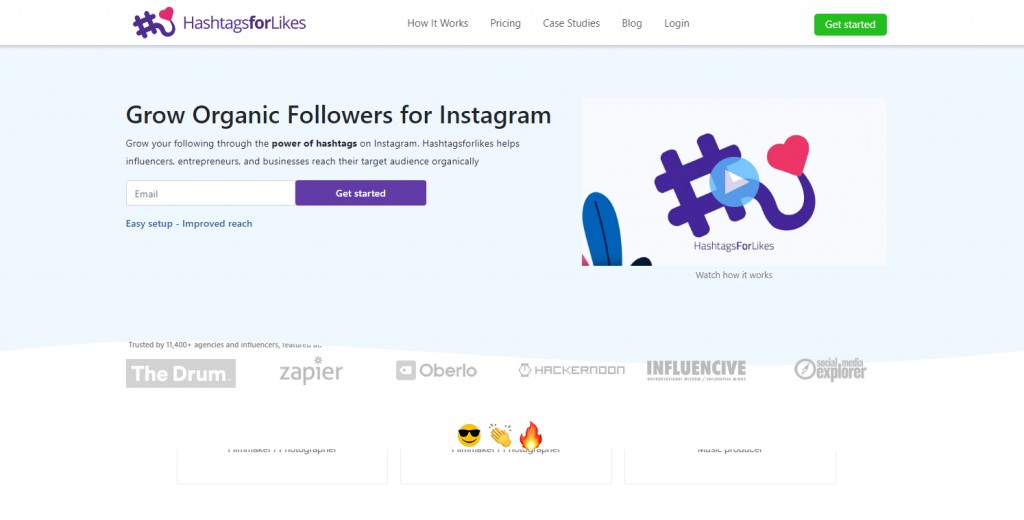 This is one of the most efficient ways to increase your reach. Hashtags let new people discover your content.
An Instagram post with at least one hashtag has 12.6% more engagement than a post without any. Given that, it's really worth having a hashtag strategy to get more followers!
But how can you find out what are the trending hashtags to use? HashtagsforLikes lets you do that. It helps you reach your target audience organically. The software detects the best hashtags that will give you the biggest exposure & reach on Instagram. Simply copy & paste them to reach more people!
SELL YOUR INSTAGRAM PHOTOS: Sellfy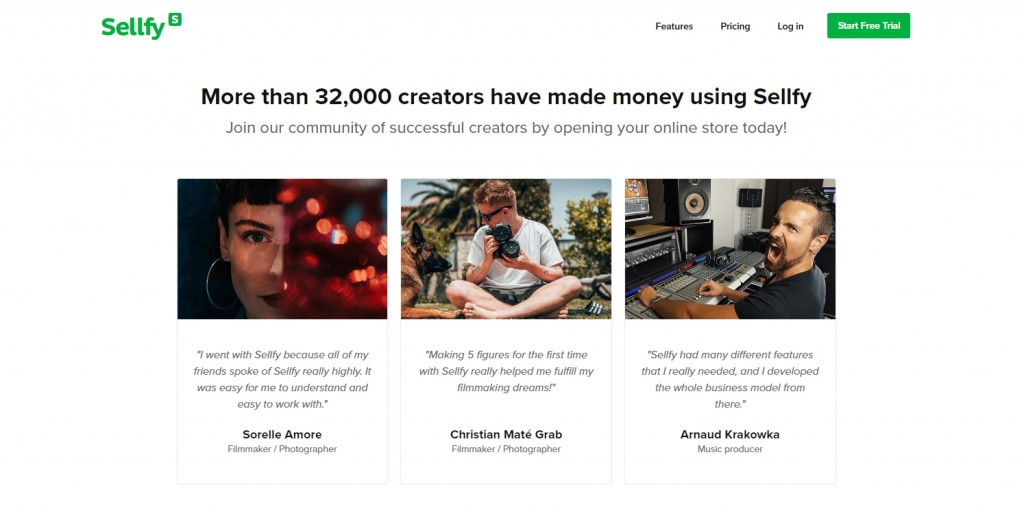 Your photos are beautiful: brands love them (also, user-generated content feels more authentic and increases conversion rates) and your followers love them too.
What about selling your Instagram photos? Hell, this man even made $15,000 in one day by selling his Instagram photos.
Fortunately, Sellfy lets you do that (among other things)! It is an ecommerce platform where you can sell your digital products.
It's super simple: sign up, upload your digital products and set your price! Of course, you can also sell lots of other things like ebooks, videos, audio & music, Photoshop or Illustrator files … if that's what your audience is looking for!
CREATE BETTER QUALITY CONTENT: Canva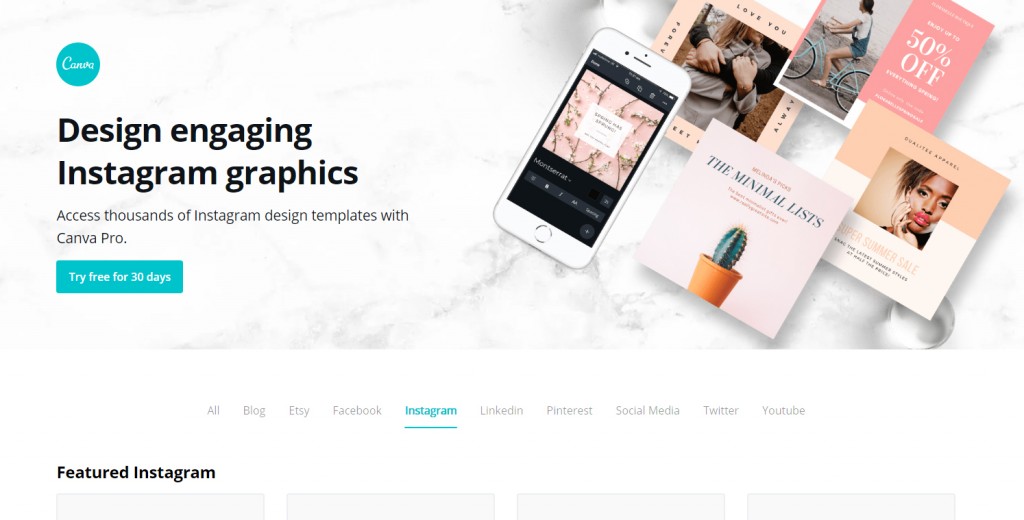 When it comes to showcasing a product to your followers, the quality of your content is crucial. In general, the brand will ask YOU to design a graphic, so you must create something that looks clean, engaging and professional.
If you've been struggling with the Instagram app or even Photoshop for your design, don't worry: Canva gives you access to thousands of Instagram design templates. They offer a 30-day free trial, so you have nothing to lose to try and discover their nice graphics that will probably impress the brands you're working with!
SELL YOUR OWN PRODUCTS: Shopify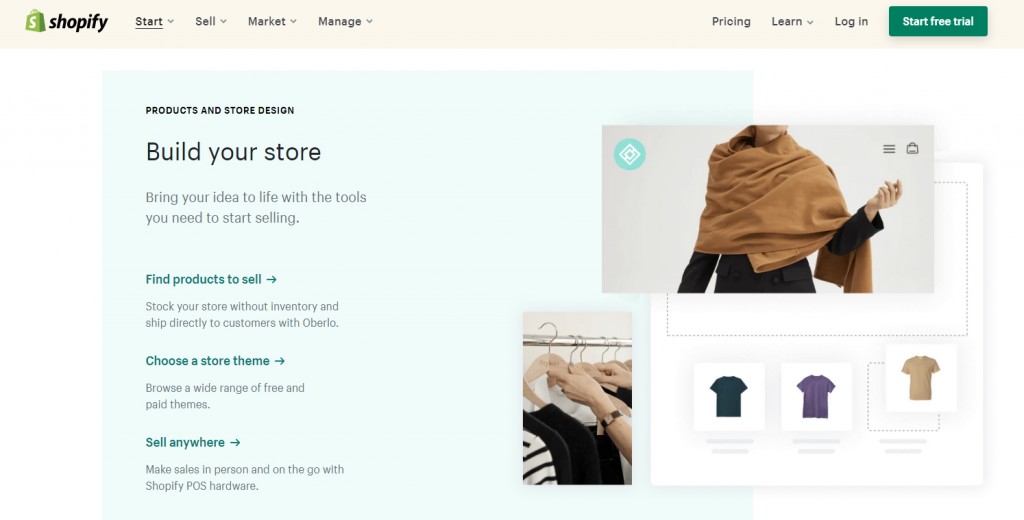 Have you ever considered creating and selling your own physical products? Your followers would certainly love to get products that represent your identity, your universe as an influencer. And if you think that it's a hassle to start an online store, you might be wrong.
Shopify is actually the best way to get started. This tool will get you a « ready to sell » online store in a few minutes. It's quite simple: you sign up, pick a name for your store, pick a website template, list your products and you're ready to sell!